Introducing Tooth Repair Granules, an innovative solution for temporary tooth gap repairs and false teeth applications. This versatile product can be used for moldable tooth care and as a Halloween makeup accessory, offering a convenient and easy way to achieve a perfect smile or create unique and eye-catching looks. Made from high-quality materials, these solid glue granules are designed to provide a safe and reliable bonding experience.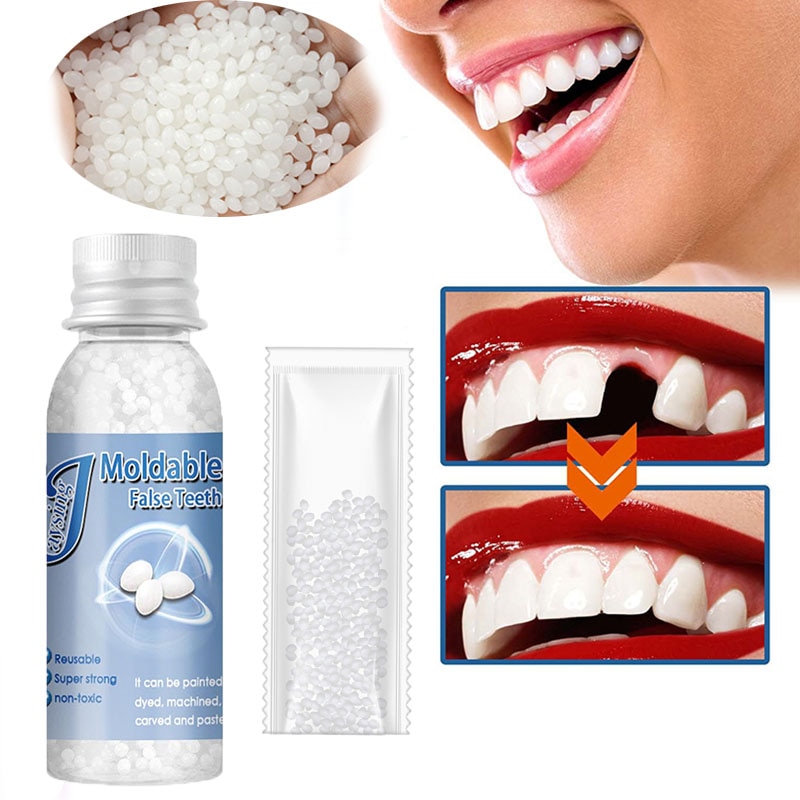 The Tooth Repair Granules are perfect for those who are looking to temporarily fix gaps in their teeth or secure false teeth for special occasions, cosplay, or Halloween costumes. With its easy-to-use design and strong bonding capabilities, this denture adhesive allows users to achieve professional-looking results in the comfort of their own homes.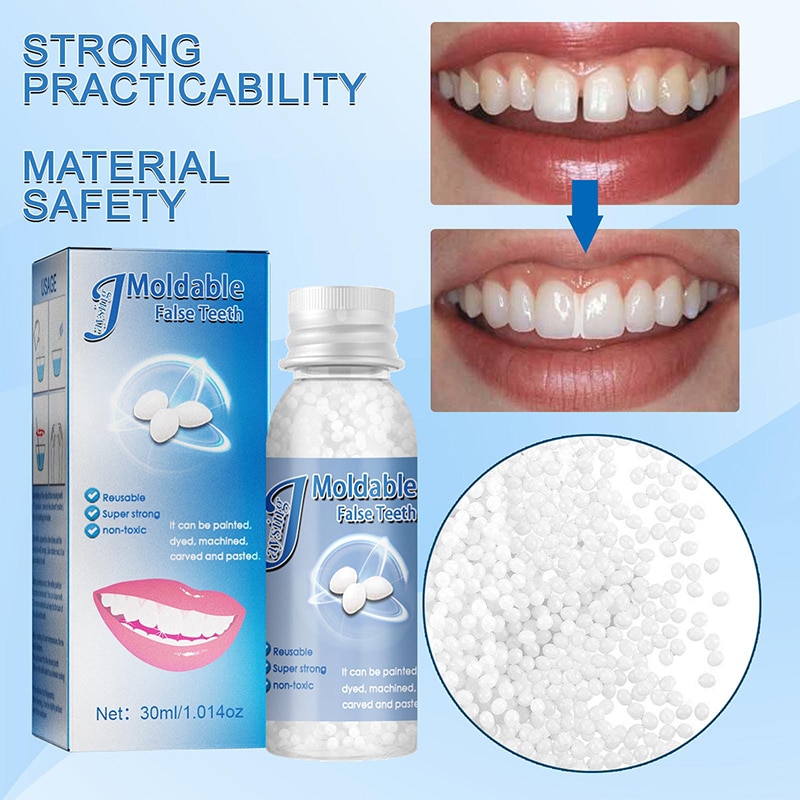 These granules are made from high-quality plastic resin that is safe to use and ensures a strong bond between the teeth and the adhesive. The material is designed to be moldable, allowing users to shape and customize the adhesive according to their specific needs. This flexibility ensures a secure and comfortable fit, giving users confidence in their appearance.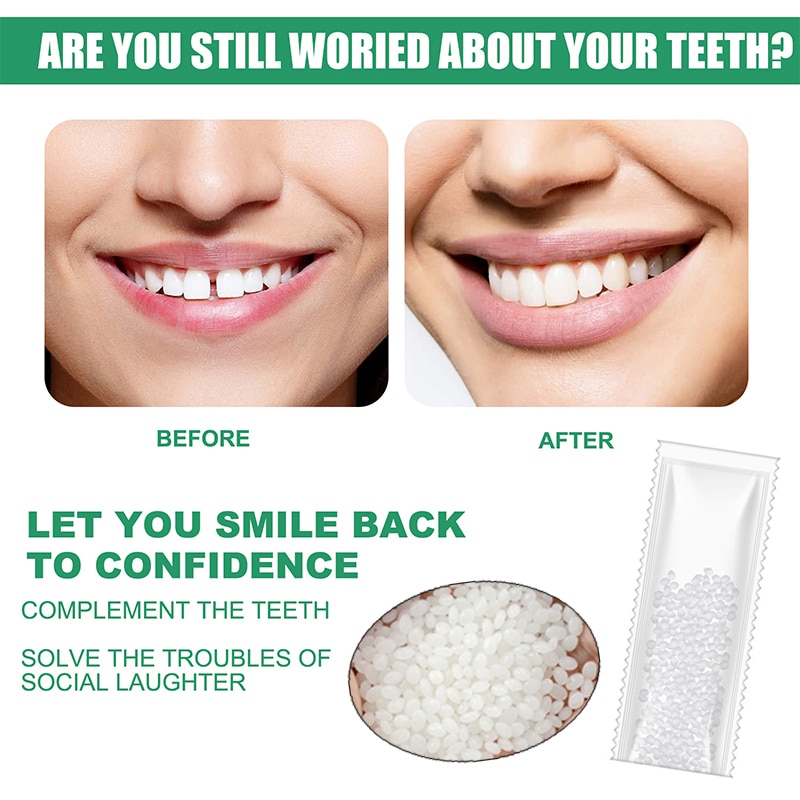 Using the Tooth Repair Granules is a simple and straightforward process. Simply heat the granules in hot water until they become soft and pliable, then mold them into the desired shape to fit your teeth or false teeth. Once the adhesive has been applied, allow it to cool and harden, providing a strong and durable bond. The granules can also be easily removed when needed, ensuring a hassle-free experience.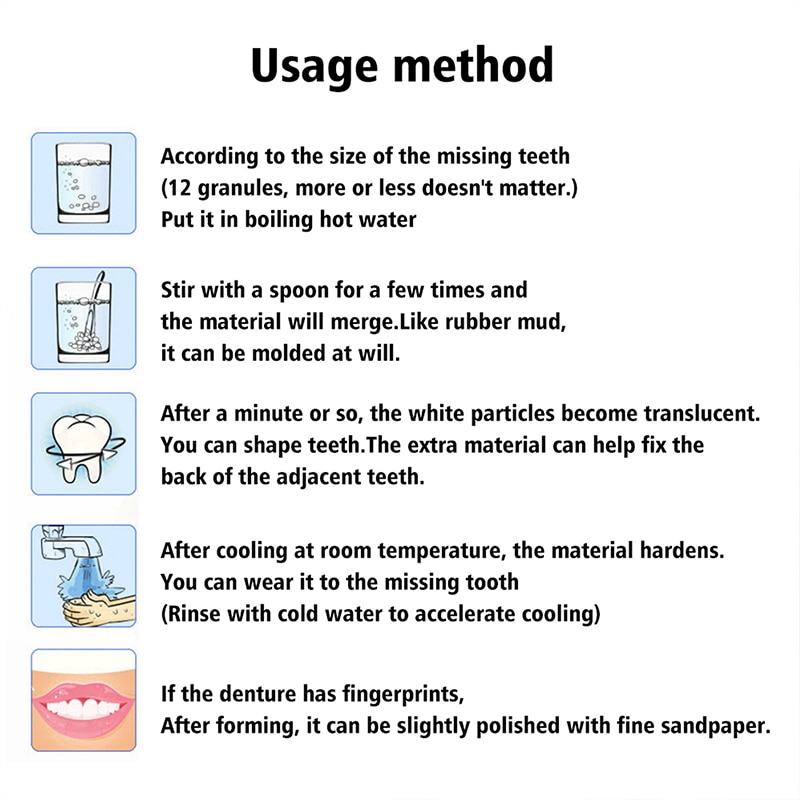 In addition to its practical uses, the Tooth Repair Granules can also be utilized for creative purposes, such as Halloween makeup and costume designs. By using these granules to create custom false teeth, users can create unique and memorable looks for any occasion. The possibilities are endless with this versatile and easy-to-use product.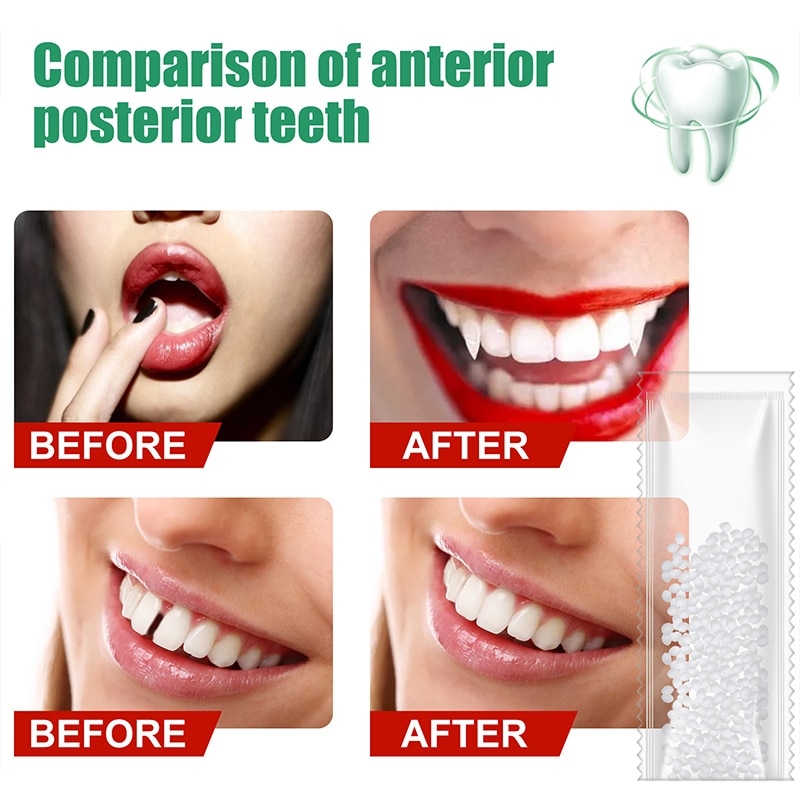 In conclusion, the Tooth Repair Granules offer a convenient and effective solution for temporary tooth gap repairs, false teeth applications, and creative makeup designs. With its high-quality materials, moldable design, and strong bonding capabilities, this product is a must-have for anyone looking to enhance their smile or create stunning looks for special events. Embrace the power of a perfect smile and unleash your creativity with the Tooth Repair Granules.
Package Included:
1* Tooth Repair Granules - 30ml (100g)