Build the peachy body you deserve! Using proven EMS technology, hip trainers stimulate your muscles to give you an effective low effort / high intensity (LEHI) workout for your target muscles. With our , you will see and feel your curves shape with just 20 minutes use a day.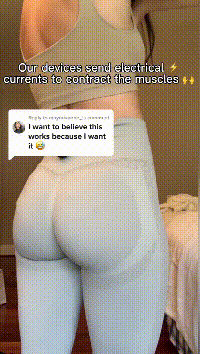 With over 10,000+ happy customers, we're sure you'll see the benefits of EMS to shape your booty. Try it at home for 30 days, and if you don't see results, we'll refund you in full!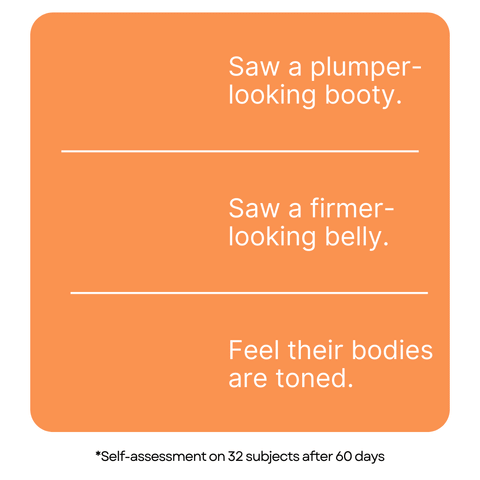 Who is it for?
✓ If you feel unconfident because of cellulite build up, then we recommend our trainers. Cellulite is natural but something can definitely be done about it!
✓ You want a sexy body while living a busy life, working, taking care of everyday tasks, looking after family etc.
✓ You feel like your shape has slipped because of life, having a family or ageing.
✓ You want to start taking your shape and fitness more seriously and get the most results possible out of your healthy lifestyle.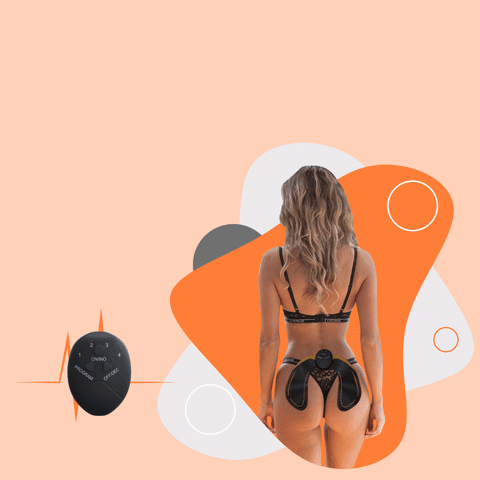 The Science
During exercise, your brain sends electrical signals to your muscles causing them to contract. hip trainer uses proven EMS technology (electrical muscle stimulation) to do the same thing, only on specific muscles!
Every feature and technical specification has been efficiently created to tone and to get more of your resting muscles working than a normal workout would.
What Do Our Customers Say?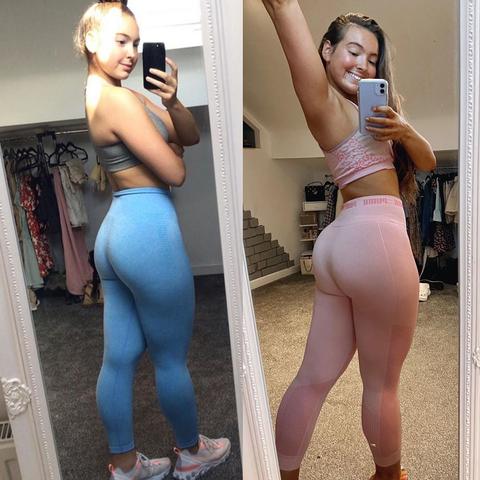 ''I always struggled to give my bum that ''perky'' look. No matter how many squats I did at the gym, I just couldn't target my butt as much as I wanted to. I decided to try the Booty Trainer and the results start rolling in so quickly! It's so good for targeting those specific muscles!'' - Carole, USA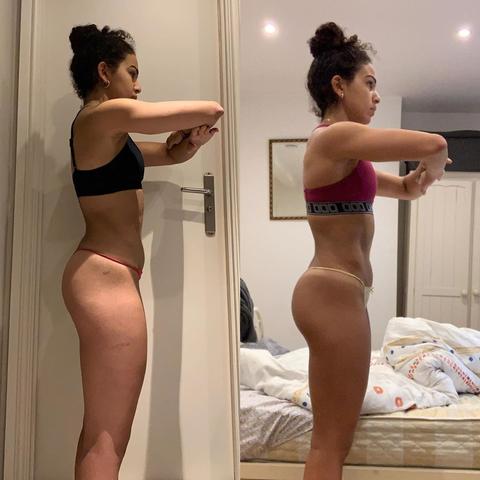 ''I've never been able get my curves to "pop", using hip Trainers has me feeling so 3D after just 6 weeks, I can't wait to see what 6 more weeks will do.'' - Casey, USA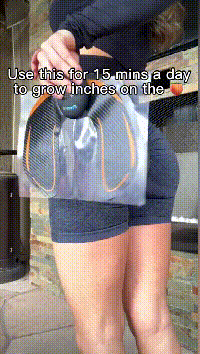 F.A.Q
Q. How long does it take to show results?
A. If used at the right intensity you'll likely wake up the next day with sore muscles feeling like you've done a lot of squats. Most of our customers are shocked to see how quickly electrical muscle stimulation benefits them. With just 2-4 weeks of regularly using the muscle stimulator machine, most report tighter, firmer and more toned muscles.
Q. Can I use an electronic muscle stimulator for weight loss?
A. Both research and customer experiences demonstrate the effectiveness of using EMS for weight loss. When the electrical impulses stimulate your muscles to contract, this places a higher demand on your body's metabolism causing you to break down fat for energy.
Q. Will this help me remove cellulite?
A. Yes. Many customers report a reduction of cellulite within the first 30 days with consistent use of 20 minutes a day.
Q. Are EMS Trainers certified safe?
A. Yes, our EMS devices are FCC, RoHS and CE approved: They are manufactured in a GMP FACILITY, Class II CLEARED, and CE APPROVED in EU and Health Canada.
Q. Do I need to consult a doctor before use?
A. If you have pre-existing medical conditions, we recommend consulting with your physician before making a purchase.
Q. Can I use hip trainer if I'm pregnant?

A. You can not use hip trainer while you are pregnant. Wait 6 weeks after the birth of your baby and 3 months after a caesarean.